One of the real bonuses of my job is the wide variety of people I meet, places I travel to and things I get to shoot. Different day, different office. Exemplified by my recent commercial photoshoot for a company that hires out horse drawn carriages to the film and television industry. The business was created in 1950 and is still going strong with the likes of Hollywood making use of their services. If it is pulled by a horse they almost certainly have an example or two – Hansom cabs, State carriages, Trams, Field guns, Ambulances, Chariots, Hearses! Every time you watch a period drama their carriages are probably on your screen.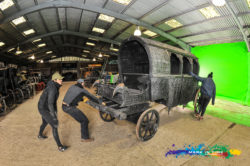 The biggest challenge I faced was the sheer variety in size and finish of the various carriages, it meant that the lighting had to be adjusted for each and every vehicle. No small task with over 200 carriages to shoot. The brief was to shoot the carriages against a green chromakey backdrop this created its own problems with green spill on any vehicle with a shiny finish needing to be controlled.
It was a strenuous and time consuming task for the staff to manhandle all of the carriages on and off of the set, then giving each a quick spruce up.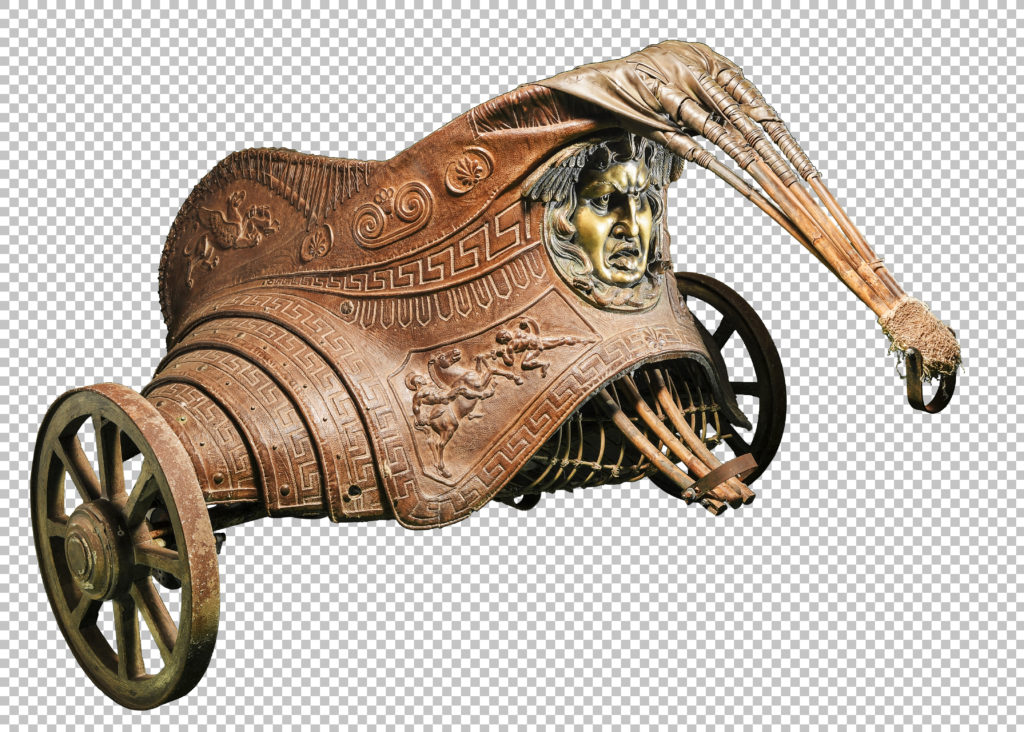 I loved the details in the chariots, how best to bring it all out was the challenge. I opted to build a large scrim and fix it in place directly over the chariots. Then careful positioning of 2 lights both on giraffe booms gave me the look and the detail I was looking for.
If your looking to hire carriages for a production you are planning then head on over to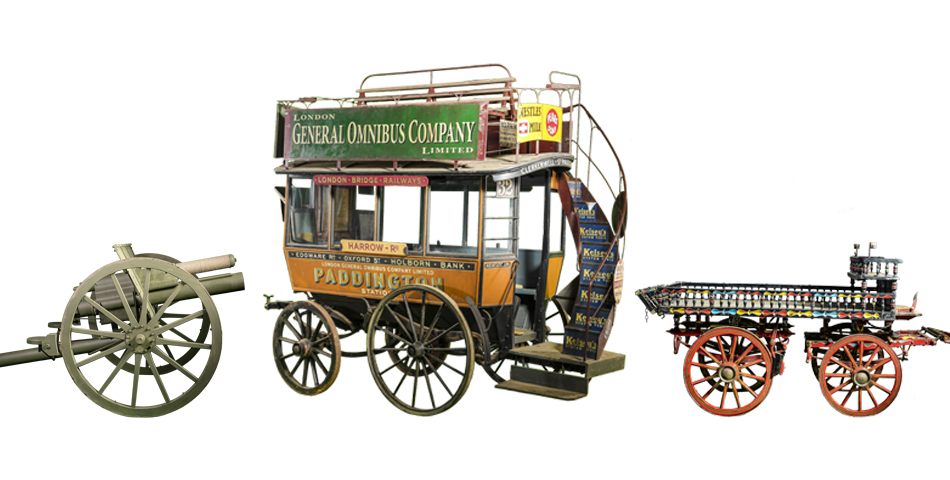 If you require commercial images for your business website, annual report, marketing materials, staff headshots, product shots, please get in touch to discuss your needs and get a quote. Mark@markintimephotography.co.uk
---
Pattishall Halloween Fancy Dress Party.
The organisers did a great job of dressing the hall with spooky accessories. Skeletons and spiders were hung all around the entrance hall. As usual everyone made a great effort with their Halloween costumes. There were ghosts, mummies, vampires, werewolfs and more witches than you could shake a broomstick at. The face painting was very popular.
The disco played all of the favourite Halloween tracks. Michael Jackson's Thriller and The Monster Mash by Bobby "Boris" Pickett. There were some great party games. My favourite was making a mummy by wrapping people in toilet paper! The huge "Monster" Conga went all round the building.
If your holding a Fancy dress party, call to see if our green screen photo service is what you need. Christmas is fast approaching and custom Christmas cards can be made from our green screen pictures.
Also green screen could be suitable for your commercial photoshoot. Contact Mark HERE or call on 07968533809
---